Asheville Ale Trail launches digital passports using LoyalBrew
We are excited to announce the launch of the Asheville Ale Trail on LoyalBrew!
The Asheville Ale Trail is located in North Carolina, primarily encompassing eleven regions. The Ale Trail consists of 130+ breweries, cideries, distilleries, and meaderies. We spoke with Alissa Fuller of Hulsey Media about Hulsey Media's interest and involvement in the Craft Beer Scene and the Asheville Ale Trail.
What sparked the publication of the Asheville Ale Trail?
Asheville Ale Trail was first published in 2014 as a resource for locals and newcomers to explore the best breweries, events, and new releases the area has to offer. The original publishers realized there was a lack of concise and up-to-date information for the burgeoning craft brewery scene in WNC and wanted to celebrate the brewery scene. They decided to compile the information and provide breweries and local businesses a place to highlight their craft. Hulsey Media bought the publication in 2020 and has continued making Asheville Ale Trail the number one resource for all things craft brewery and lifestyle-related. We have continued to expand the trails and highlight featured breweries, in addition to adding wineries and distilleries throughout the region.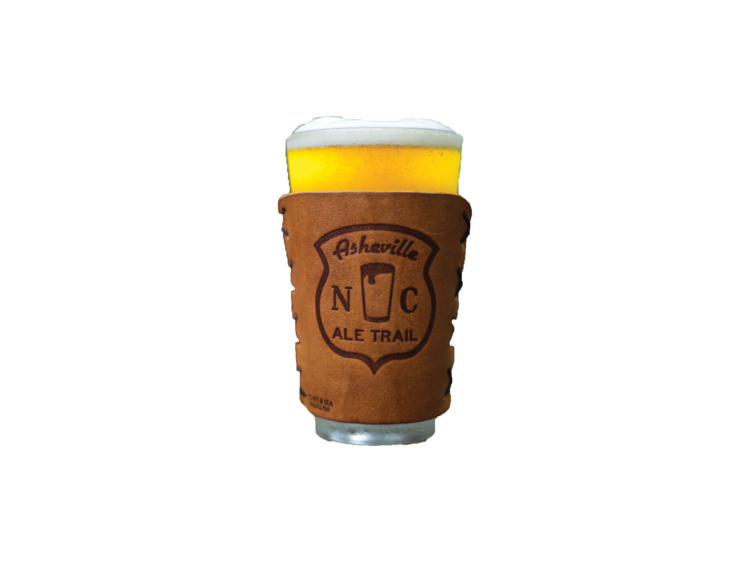 Tell us a little more about the can't-miss places you recommend visiting while exploring each region of the Asheville Ale Trail?
Downtown Asheville has so many great places to choose from. Twin Leaf, Catawba, and Bhramari have been long time favorites of ours. They each make unique beers and have inviting, cozy taprooms. A few newer spots downtown that you can't pass up are Eurisko (we love their Pilsner and German Chocolate Cake Stout) and Wehrloom Meadery (different from any mead you've tried). And if you like sours, you should stop by Wicked Weed's Funkatorium.
If you're in South Asheville, you must visit Highland Brewing, which is Asheville's original craft brewery. Enjoy their flagship Gaelic Ale in the open meadow or a small-batch release in their welcoming taproom. 12 Bones Brewing is a can't-miss destination as well. Their taproom has a neighbourly vibe featuring classic brews and experimental batches.
West Asheville has many great breweries along Haywood Rd., but we suggest stopping by One World Brewing. Often hosting live music, they have a large outdoor space and of course delicious beer!
Elsewhere on the trail, Whistle Hop is a unique, fun brewery in Fairview. Using a train caboose as their bar, their space is built upon a train station theme and features many games appealing to both kids and adults such as mini-golf, bocce, and "disc golf connect four". Black Mountain Brewing is a hip spot featuring pastry sours alongside classic styles. Their recently added rooftop deck is a beautiful spot to sip on a beer.
In the Weaverville/Woodfin area, Zillicoah is unique in that it specializes in two of the toughest beer styles to make – lagers and sours. Their huge, beautiful outdoor space on the river makes it a perfect spot to relax outdoors.
Further north, you've got to stop by one of the newer stops on the Ale Trail – Big Pillow Brewing. They are the first and only brewery in Hot Springs with frequent live music and a variety of beers on tap.
The Mills River/Brevard area has some big players you can't miss. Sierra Nevada is often compared to the Willy Wonka factory. See for yourself why. Burning Blush is another favorite of ours. Their Victorian gothic vibe is the perfect setting to enjoy one of their traditional European lagers and ales. Cider lovers rejoice! Bold Rock is just around the corner using locally sourced North Carolina apples to create award-winning hard cider.
There are also many fantastic breweries in & around Hendersonville! To highlight a few, Guidon Brewing is a veteran, American, German, family-owned and operated brewery that makes incredible authentic style German beer. Dry Falls Brewing is a father/son team with an inviting taproom and a variety of beers to choose from.
On the Eastbound & Down trail, we recommend stopping by Hillman Beer. They made history by becoming the first brewery in Old Fort since prohibition! In addition to making tasty beer, their menu features incredible sandwiches as well.
We also love the "Go West" region of the Ale Trail. Not only is it a beautiful region of WNC, but there are so many great breweries to explore. Mountain Layers in Bryson City makes a delicious variety of beer and features a rooftop patio. The Dillsboro Innovation location is open and airy and sits right along the river. Their Soulvation IPA is a popular favorite.
If you head up to the High Country, Appalachian Mountain Brewery is a can't miss destination. Their inviting taproom boasts a large selection of high-quality beer rooted in the principles of community, philanthropy, and sustainability.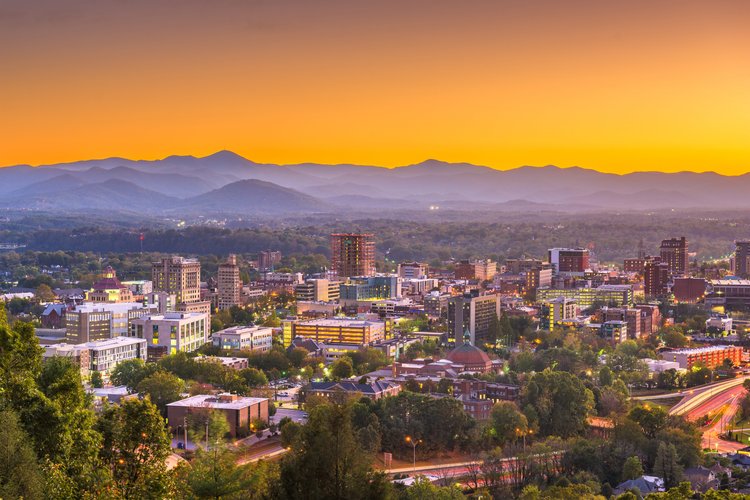 The Asheville ale trail is large. How would you recommend tackling the 130+ locations along the trail?
We recommend tackling the Asheville Ale Trail one trail at a time. We've divided the passport into 11 different trails, mirroring the 11 different regions featured in the field guide. Hopefully, this makes it easier to conceptualize the different trails and map out your route. We encourage you to take your time and think of conquering the Asheville Ale Trail as a marathon, not a sprint.
Hulsey Media is using LoyalBrew to launch your Asheville Ale Trail passport program. What do you hope to accomplish with it?
We are hoping for the program to be a fun and easy way to get beer lovers more involved with the brewery community. Whether they're a local who frequents their backyard breweries, or a first-time visitor to WNC, we're hoping that the digital passport will help consumers discover new breweries and create a memorable experience that goes beyond the beer.
If you already have a LoyalBrew account, all you need to do is log in at Ashevillealetrail.loyalbrew.com to begin claiming stamps on the Asheville Ale Trail.
Cheers!