Starr Hill Brewery launches LoyalBrew digital passport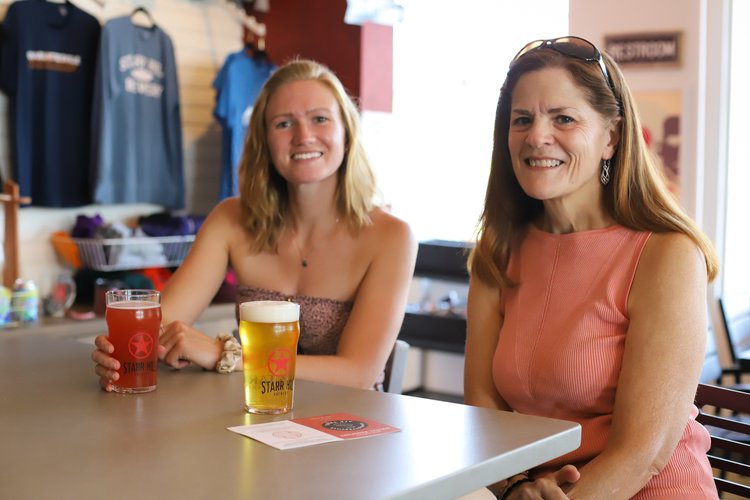 The Starr Hill Brewery digital passport for their Charlottesville taproom is now available on LoyalBrew!
We spoke with both Josh Cromwell, Vice President, and Jace Gonnerman, General Manager of the Charlottesville and Crozet taprooms, about Starr Hill's past, present, and future.
---
Starr Hill Brewery started in 1999 when there were a lot less craft breweries around, and it continues to be one of the most well-known and loved breweries in Virginia. How have you been able to maintain that level of success over the years?
Josh: One of our most important pillars for Starr Hill is our focus on community. Throughout the challenges of growing a small business in an incredibly competitive industry over the last 20+ years, our most successful opportunities have centered around our customers and community members in Virginia. As we've expanded our tap room locations in the last 5 years, we've found it of paramount importance to ensure that we create and maintain strong local relationships to support the communities of which we are apart. The growth in the industry has also led us to challenge ourselves professionally, reinventing how we approach quality in all aspects of our business (not the least of which is the beer itself!). We also pride ourselves on building a team at Starr Hill made up of smart, skilled and passionate people to continue to represent our company in the best ways possible.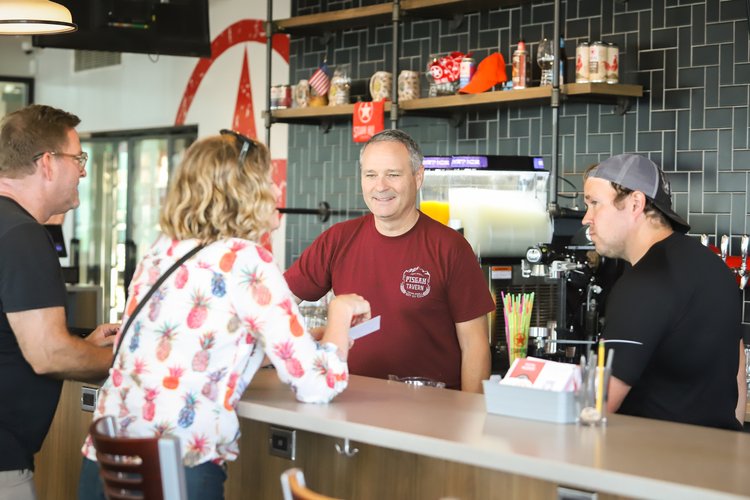 The Starr Hill brand has always had strong ties to live music. How did that develop?
Josh: Starr Hill was original build on the foundations of beer and music in Charlottesville at the original Brewpub and Music Hall. The brewpub played host to so many amazing concerts in the early 2000's and we love hearing stories from fans that remember shows that they remember. Found at music venues and festivals throughout Virginia and beyond, enjoying a Starr Hill beer and music together has become a staple for our lifestyles for almost 25 years in Charlottesville.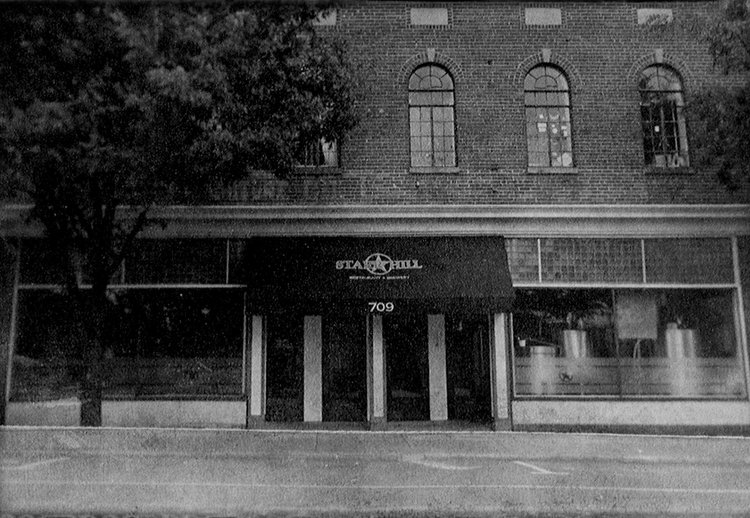 You are launching a LoyalBrew digital passport for your Downtown Charlottesville location. Tell us a little more about that taproom and what visitors can expect there.
Jace: Our downtown taproom opened in the Dairy Market in February of 2021. Situated on the left end of the building closest to the parking lot, Starr Hill Downtown serves 23 beers and a hard seltzer produced across our family of breweries. This includes Charlottesville, where our open fermenters are easily viewed on the way to the back room. We also serve two hard seltzer slushies for the non-beer crowd. The Dairy Market features 13 food vendors, any of which can be enjoyed inside Starr Hill with a brew.
What Starr Hill beers are you really into right now, and why?
Jace: Wahoowa Pale Ale launched in late August as our officially licensed UVA product. Aside from the great ties to the University, it's also a really outstanding beer. Packed with hop flavor and ultra-drinkable at 5.1%.
Tender Touch Italian Pilsner is one of a number of beers you can only find in our taprooms. This 5.5% Italian Pilsner is dry-hopped with Saphir for a floral, citrusy twist on a German Pilsner.
Finally, it's hard to go wrong with a Ramble On. Our flagship juicy IPA is full of flavors of pineapple, grapefruit, and mango. Always available and always outstanding.
What do you hope your customers get out of your new passport program?
Jace: We hope our new passport encourages our customers to check out some of the great things we have going on each week. Whether it's a great package beer discount on Mondays, Bring Your Own Vinyl Tuesday, or Live Music on Fridays, there's always something happening!
---